When Was Salsa Dance Invented?
Salsa dance was invented in the 20th Century but it has roots going back much further. Salsa music has strong origins in Cuban, Colombian and Puerto-Rican folk traditions. But all Aboriginal, Afro-Latino and Latin American cultures have contributed to contemporary Salsa music as we know it today.
Roots of Salsa Music
Fusions of Aboriginal, African and Latin American music started as soon as Europeans and Africans came to the Americas. By the early 1900s music that would eventually be known as Salsa was heard in households and clubs across Latin America.
Modern Salsa Music and Dance
Modern Salsa music and the dance that went along was "invented" in the 1960s and 1970s. Salsa music became popular in New York with the rise of "Nuyorican" musicians (New York musicians of Puerto Rican descent). Musicians such as Tito Puente, Johnny Pacheco (creator of the Fania All-Stars), Ray Barretto, Willie Colon, Larry Harlow, Eddie Palmieri and Hector Lavoe promoted, performed and celebrated Salsa music and dance. While Salsa may have started in the Latino communities of New York, it quickly spread and was made accessible to non-Latinos and Latinos alike.
Celia Cruz
Celia Cruz was known as the "Queen of Salsa" and can be considered its founding mother. A household name in her native Cuba and the Central Americas as a singer in the 1950s, Celia Cruz left Cuba for the U.S. in 1960 shortly after the Cuban Revolution. She settled in New Jersey. There she became friends with the Nuyorican musicians, and her collaborations with them and her time with the Fania All-Stars led to over 50 albums of collaborative and solo work.
When was Salsa dance invented? The short answer is in the 20th century.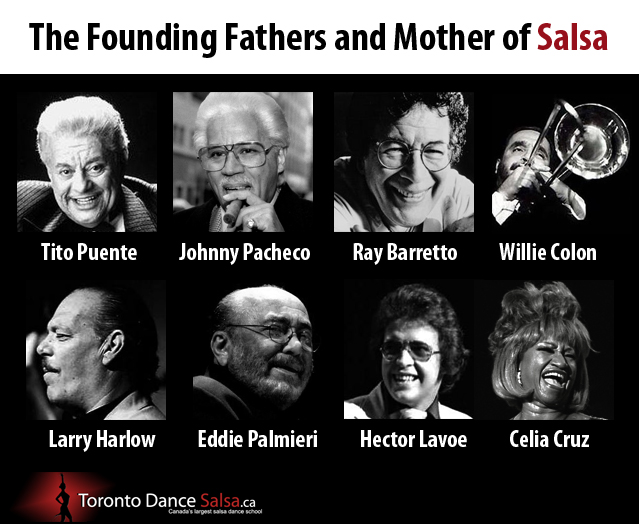 I can't wait to welcome you to our big family, have you coming in week-to-week, have fun, connect with new friends and let loose to amazing Latin songs. Click here to check our current schedule.
If you have any questions you would like me to answer here are some ways you can contact me: message me on Instagram (torontodanceSalsa), on Twitter (#torontodanceSalsa), on Facebook (Toronto Dance Salsa) or email me at [email protected].