Come show off your moves.
All levels are welcome and you can show up with or without a partner.
A social setting for bachata students of every level to get together and practice. Be active, let loose and have fun in a relaxed environment.
These weekly gatherings bring together the TDS community for 2-3 hours of non-stop dancing! TDS socials live up to their name – our friendly crowd of students and helpers are here to introduce you to new dance moves and partners!
There really aren't any rules. You don't even need a partner to attend. People regularly go on their own, ready to socialize! Leaders will ask followers to dance and vice versa. Most people switch partners after every dance, although many dance with the same few partners throughout the night. We also have helpers who'd love to ask you to dance or introduce you to others.
Just come with an open attitude to meet people and have fun - and you will! You'll soon start to make connections and quickly form a circle of bachata friends.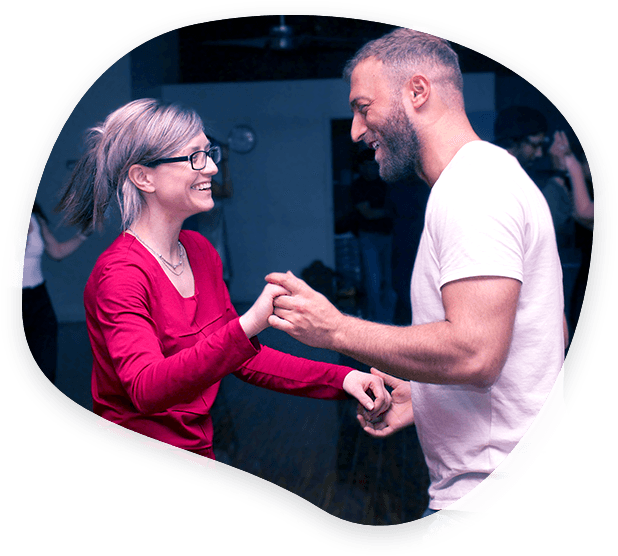 Bachata socials are held every Wednesday from 10pm-12:30 am at our Empress Walk Studio.
Our evenings

are legendary.
(Check out photos and video of what you've been missing.)