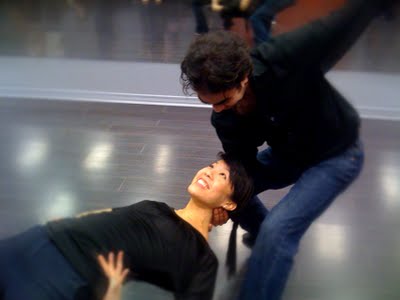 If you were one of the lucky ones who attended the 'Dips & Tricks' Workshop then you already know about how amazing it was to learn moves with such pizazz that you're guaranteed to get some serious dance floor attention! Tracie and Daniel's excellent instruction shone as we learned how to incorporate these socially-acceptable, show-stopping moves and more importantly, how to execute them safely and fluidly. It was amazing to see a class of seasoned dancers getting more and more giddy as the class went on!
If you missed the workshop I would highly suggest emailing TDS and requested a repeat as I felt that this class would benefit every dancer who wants to add some seriously sexy moves to their dancing. Thank you Daniel and Tracie for such an excellent workshop, we're looking forward to many more!
Till then,
Stay Shining Salseros!