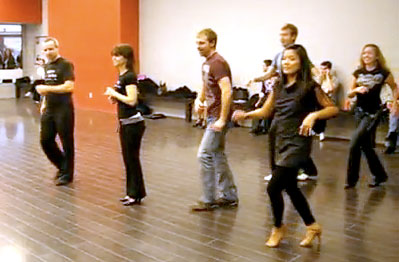 With the entire team working hard, we're slowly getting closer and closer to the official first performance! While an official date hasn't been set, we're aiming for the end of March or early April. While there's still much to be done, I'm getting so excited (especially after seeing such amazing performances at the Salsatine Outing last weekend at Acrobat). The Pro Team has set the bar extremely high, and I can only hope that can come close when we finally hit the stage!


Did you see that Toronto Dance Salsa is offering a 'Student Performance Class'? Trust me, if you'd like to amp up your dancing as well as have a pretty fun time doing so, then sign up. While I was nervous at first, I'm really enjoying the whole process of learning great choreography and am pretty pumped for our first show. If you're level 3 or higher, then sign up as I'm sure that you won't want to miss such a fun and great learning experience!


Looking forward to this Saturday's practice.


Till then,
Stay Shining Salseros!