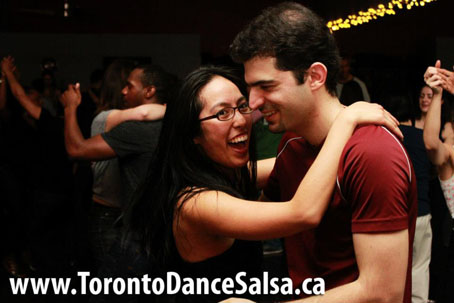 Ah Springtime, and while the Sunshine seems to be quite fashionably late, now's a great time to celebrate the season with something new! Whether it's trying out a new class, checking out a new social or listening to some new tracks; there's plenty ways to freshen it up!
NEW CLASSES:
You'd be surprised at how taking a different type of class can help your dancing! Taking both Tango and Hip Hop really amped up my dancing by helping improve my frame as well as musicality. If you're looking to get back into shape, there's no better way to have fun doing than Zumba & Pilates classes. Not only are they crazy fun, but they'll amp up your shines and stepping ability.
NEW SOCIAL:
For those of you who have only been comfortable with going to one of the socials, perhaps it's time to check out some of the various socials TDS and Toronto offer. While Sunday socials are great for beginners, Wednesday Bachata night has grown into an amazing party where some of the dancers bring sweets & treats for everyone to enjoy! Our Friday outings at Uptown loft are always a blast in which many of the great dancers from all the schools in Toronto come out to enjoy the TDS social vibe. And last, but not least, check out our Saturday Bachata parties! Featuring lots of surprises, and usually hosted by the mighty Lucky; you're guaranteed a great night of sassy Bachata time.
NEW MUSIC:
There are literally a ton of ways to find new Salsa hits and old favourites. A few of my fav ways is to go to youtube.com and type in 'salsa playlist' or 'salsa 2013' or 'marc anthony playlist' and you'll hear a ton of great music. Another great site is songza.com, in which you get playlists based on mood. You can easily type in salsa and get many playlists filled with great songs. You'd be surprised at how a new song or two can brighten your spirits and pump you up for going out for another round of dancing.
Whether its great new songs, a new class or a great night of dancing; you'll be shaking off Winter and heating things up for what's sure to be a great Summer. Till then,
Stay Shining Salseros!