More than a dance class,

this is a place to be you.
You're braver than you think.
You're stronger than you know.
You're sexier than you realize.
Unleash your potential.
Find your happy place.
Just show up. Just dance.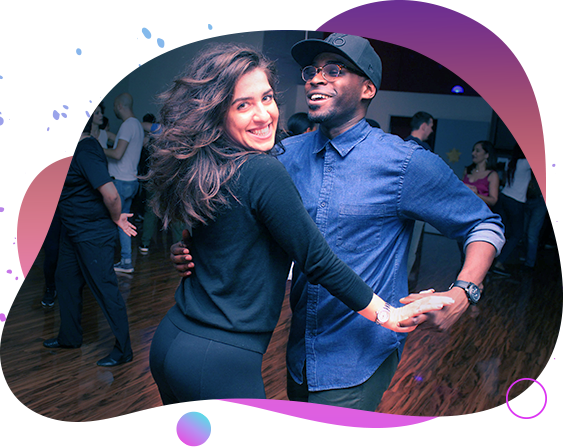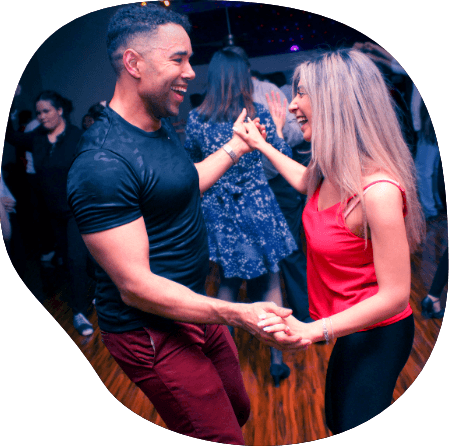 Brand new to salsa dancing?
Bring yourself, we'll take care of the rest. Whether you're single or a couple, Salsa Level 1 is your zero-pressure, absolute-beginner intro to social dancing.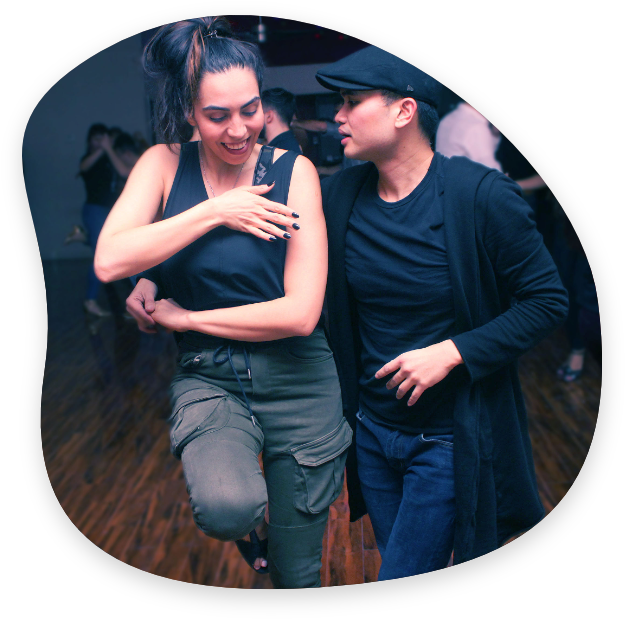 Attended dance classes before?
Find the right class to take your moves to the next level. Not sure where to go next? Book a free assessment to find the best class to match your skills.
Class Descriptions & Schedule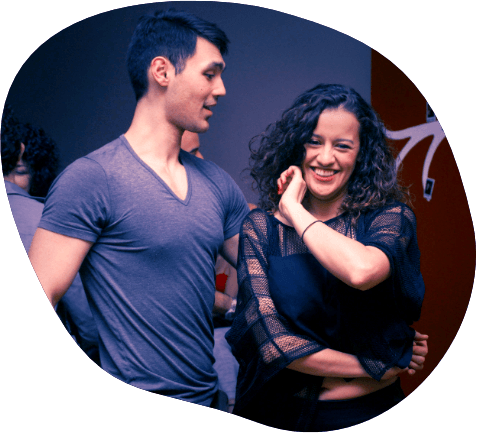 Come out and dance with us!
Our TDS socials are weekly dance parties where you'll join over 100 friends ready to practice, mingle, and dance like no one's watching.
---
Convenience
and Flexibility

that fits your life

After-work and weekend classes.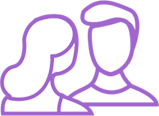 Couples and singles welcome.


Classes every day of the week.
Works with your schedule.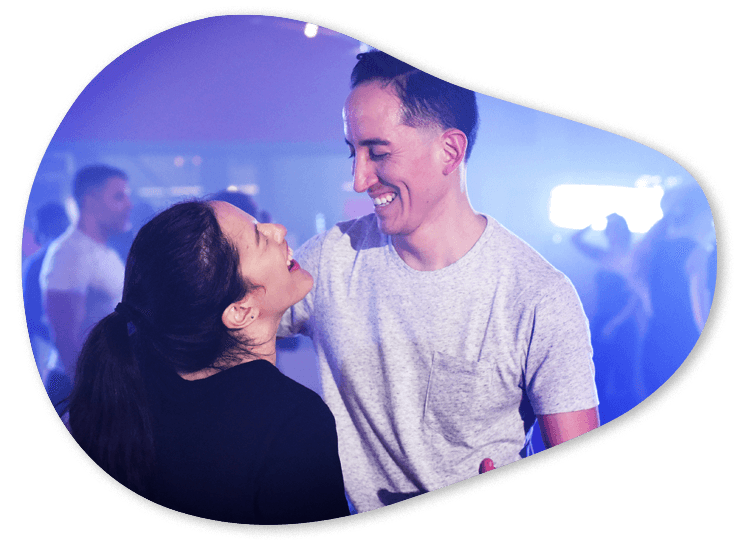 Move, Dance,

and grow, together.
Here it's safe to stumble and make mistakes. Here we laugh and try until we get it. Here you #belong no matter who you are. Here you feel comfortable from the moment you walk through the door.
Learn More About Salsa Level 1
Find your people
and a place where you
People wait all week for Friday, but I wait all week for Monday Salsa night.

Student from Salsa Level 2

Once there, I forgot everything, but my dancing.

Student from Salsa Level 5

The instructor helps you understand the technique while keeping the environment light and fun and always makes sure you know you belong. It's easy to see the culture of belonging and friendliness carry through to everyone in the class.

Anoksha G.

I came into this class motivated by a self improvement challenge, having never had the courage to hit the dance floor in my life. I was actually really nervous. The environment is friendly, fun, unpretentious.

Edwin M.

Best place ever. Amazing teachers, helpers and the entire community. Everyone makes you feel welcome regardless of your age and your dancing experience. Everything is there for you, time to learn, time to practice and time to dance. Single or couples everyone is welcome.

Diane R.

You don't feel afraid to learn or feel embarrassed when you mess up! The energy was awesome.

Ryan R.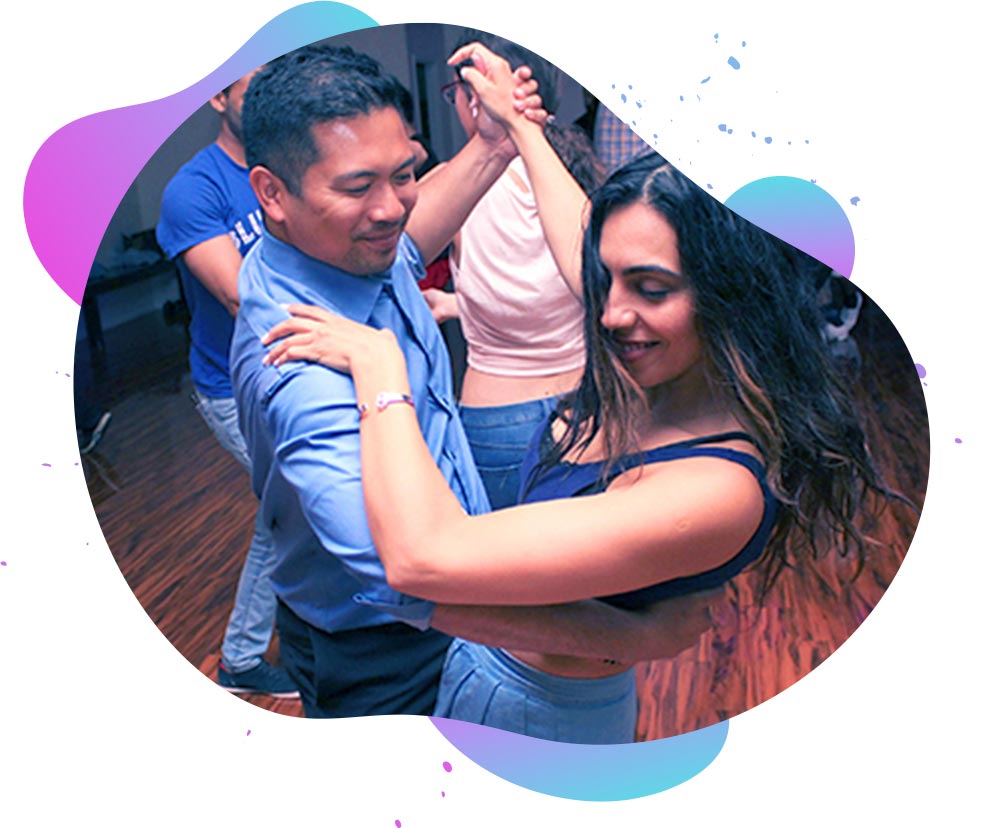 YOU HERE.
Find your happy place. Find your people.
Meet your next someone or take your relationship to the next level.
YOU HERE.
Find your happy place. Find your people. Meet your next someone or take your relationship to the next level.